Home Upgrades 2022 – 4 Ways to Improve Your Sewage Treatment Plant
admin
One of the biggest functions of sewage treatment plants is to help you create a sustainable environment for yourself and future generations. These plants do this by treating the sewage from a property using bacteria, aeration, and in most cases, electricity.
Sure, a wastewater treatment plant is a brilliant way to ensure that the sewage from your property is treated properly before it's discharged into the environment.
However, having a wastewater treatment plant at your home can cause a lot of problems like disgusting odour, constant noise, and so on.
That said, with so many new technologies emerging every day, there are various sewage treatment plant upgrades that can solve several problems.
In this article, we propose some of the best and most cost-effective ways to improve your domestic sewage treatment plant. The following upgrades can help with problems like sewage treatment plant noise reduction and odour control while also improving sustainability and reducing cost.
Top 4 Sewage Treatment Plant Upgrades
Noise Reduction Device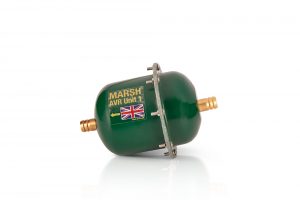 One of the biggest problems of most sewage treatment plants is the constant vibrating noise they emit. This noise is usually not the result of any defect and comes from the natural process of aeration.
In order to reduce this noise, you can use an Acoustic Vibration Reduction (AVR) Unit. An AVR unit is simply fitted between the compressor and the diffuser and significantly reduces the volume of the vibration.
These simple yet effective sewage treatment plant upgrades can help you easily eradicate the noise problem and relax at your home in peace.
Odour Control Solutions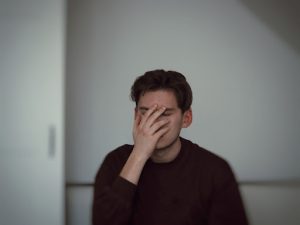 Another very annoying problem about having a domestic sewage system is the disgusting odour it discharges. Well, it's natural for it to smell, given the fact that it's treating sewage.
However, this problem can cause a lot of annoyance to the people living in the house, or anyone else coming close to the plant. To solve this problem, you can either get a gas filtration system or increase the oxygen levels in the plant.
Sewage treatment plant upgrades with an MABR can help increase the levels of oxygen in the system for a better treatment process. Getting a gas filtration system can also help by releasing chemicals that neutralise odour causing gases.
Upgrading The Aeration System
The aeration system is one of the most crucial parts of your wastewater treatment plant. It is because of this that it consumes more than 50% of the energy required.
However, with a few simple sewage treatment plant upgrades, you can enhance its efficiency and reduce its energy consumption. To ensure this, it is recommended to regularly check the air blowers and have new ones installed if necessary.
Replacing the air diffusers with the latest ultra-fine pore diffuser can also increase energy efficiency and save you a lot of money in the long run.
Get a UV Light Disinfection System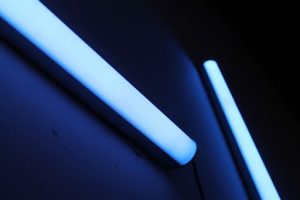 Most sewage treatment plants use a disinfection system that uses various chemicals like chlorine to disinfect the wastewater. Disinfecting chemicals, while effective, are extremely expensive and harmful to the environment.
To avoid such expenses and enhance the sustainability of your domestic sewage treatment plant, we suggest upgrading your plant and replacing its disinfection system with an ultraviolet light-based system.
Ultraviolet rays are highly effective and can disinfect the wastewater while also reducing the energy consumption of your sewage treatment plant. This way we can ensure a more efficient disinfection system that is also safe for the environment.
Choose Whisspurr for Ultimate Sewage System Noise Reduction
Now that you know all about the best sewage treatment plant upgrades that can enhance the efficiency and sustainability of your sewage treatment plant, it's time to improve your domestic sewage system
For ultimate sewage treatment noise reduction, choose Whisspurr, the world's first and only acoustic vibration reduction unit.
With Whisspurr, you can significantly reduce the constant vibrating noise emerging from your sewage system and spend a relaxing time in your garden.
We are committed to providing you with the best services to enhance the quality of your wastewater treatment system.
With the most brilliant and unique noise reduction device available on the market, we aim to ensure absolute customer satisfaction.
To know more about our revolutionary product, call us on 01933 654582 or drop us an email at [email protected]
Click here to browse through our range of products.