Consider These 4 Important Factors For Your New Sewage Treatment Plant
admin
When a person plans to install a brand new sewage treatment plant for their property, there are several factors to consider.
Although it sounds easy, if not installed properly, the sewage treatment plant can cause you a lot of trouble after installation.
Furthermore, if you're planning to upgrade your sewage treatment plant, which is a great idea, you may also want to read what comes next.
Most of the installation process is taken care of by the person you hire to install the sewage treatment plant. However, to save you from unwanted surprises after the installation process, we bring you this blog post.
In this article, We will discover the various factors you need to consider before installing a domestic sewage treatment plant at your property.
1. The Size of the Sewage Treatment Plant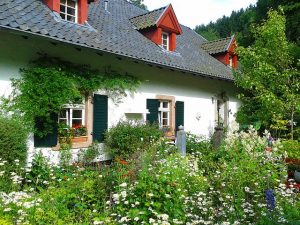 The size of the sewage treatment plant is directly proportional to the number of people that stay at your property at any given time.
For example, if you're the homeowner of a 3 bedroom house, you'll need a plant made for at least 5 people. Whereas if you're the owner of a grand hotel with 80 rooms, you'll require a commercial sewage treatment plant made for approximately 500 people.
Therefore, based on the number of people on a property and the inflow of water and sewage, the size needs to be decided. Trust us, you don't want the sewage water overflowing just because you picked the wrong size.
2. What Can You Do About The Noise?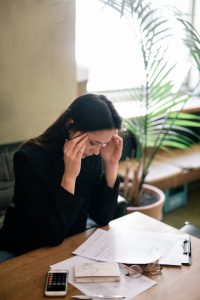 Here's one of the most important takeaways of this article. Not planning this out can cause a great deal of annoyance to you and anyone living or visiting your property. Almost all sewage treatment plants emit a buzzing sound that can get annoying, regardless of their quality.
This sound is what you hear when the plant is going about its normal routine functions. To stop the noise, you need to get an AVR(Acoustic Vibration Reduction) unit. Simply, installing this brilliant device into your sewage system will immensely reduce the noise coming from the sewage system.
3. The Location of the Sewage Treatment Plant
Where you place the sewage treatment plant around the property is very important. For this, you can take the suggestions of your sewage system installation service provider. However, here are a few things you need to think about before confirming the location of the sewage treatment plant.
The Water
The sewage treatment plant uses oxygen to treat the wastewater. To obtain the oxygen, it uses an air inlet which needs to be away from water to prevent damage to the sewage system. Make sure your sewage treatment plant is placed away from any place where its air inlet can come in contact with water.
The Alarm
Some sewage systems come with alarms that notify you in case something goes wrong like when the water level is over the normal limit if there's a vacuum failure and so on. While deciding the location of your sewage system, you need to make sure that it's placed where you're able to hear the alarms go off, in case of emergency.
4. Provision for Further Upgrades
Now, although this can be applicable for domestic sewage treatment plants as well, this point is more important for commercial properties. In the scenario, where you decide to expand and allow more people on your premises, making provisions for further upgrades is essential.
More people means more wastewater and more wastewater may need a bigger sewage system. Therefore, while installing your sewage system or septic tank, you need to make provisions for expansions in the future.
Whisspurr for Ultimate Sewage Treatment Plant Noise Reduction
Whether you're getting a new sewage treatment plant or are fed up with the noise from your old one, we've got a solution for you.
Whisspurr is the only product of its kind in the world and we are committed to providing you with the best service. Installing a Whisspurr into your sewage system is the best way to reduce unnecessary noise from the plant.
With such brilliance, Whisspurr is emerging to be the ultimate solution for Sewage Treatment Plant Noise Reduction.
To know more about our revolutionary product, call us on 01933 654582 or drop us an email at [email protected]
Click here to browse through our range of products.